Proxy statistics
Artica allows you to display many statistics in order to see when,where,how your users use the bandwitch and the Webs. (Download the Documentation)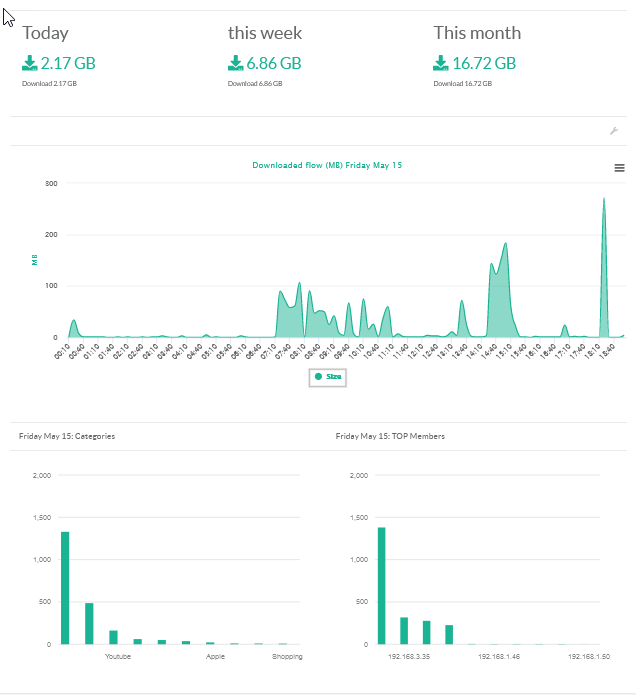 Centralized Statistics
You can dedicate a central server that able to receive events from several Artica servers.
Logs will be merged and centralized to an unique Web Interface.
PDF Reports
You can schedule PDF reports that can be sent by eMail to a list of recipients:
Daily report
Yesterday report
Current week report
Last week report
Monthly report
Last month report
Dedicated statistics privileges
You can create specific privileges from Artica local database, LDAP or Active Directory that allows some users to access to proxy statistics.
Statistics by categories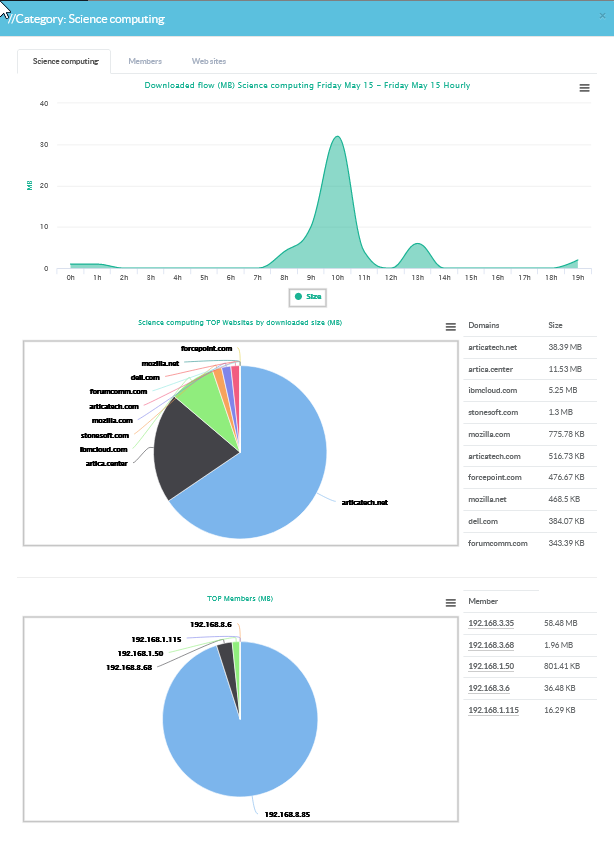 With Artica categorization method statistics can be extracted by topic like Press, pets, society, press, cars, animals...
What, Where, When, who ?
With the query on statistics you will be able to extract graphs, charts, tables of who is using what and when it using some...

The Statistics feature is available with an Artica Enterprise Edition License